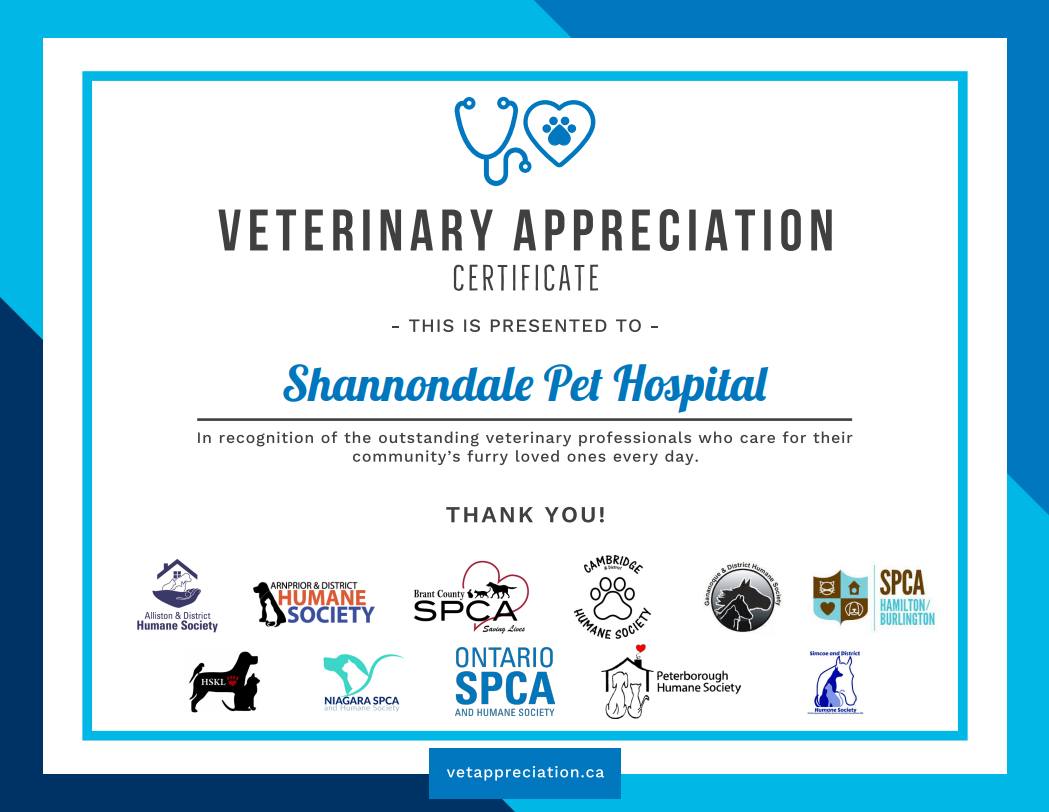 From June 13-24, 2022 the Ontario SPCA and Humane Society, in collaboration with other SPCAs and Humane Societies across Ontario, ran a Veterinary Appreciation Contest inviting the public to join them in celebrating the veterinary professionals who care for our furry family members, by nominating their pet's primary care team.

A total of 685 clinics from across Ontario were nominated by pet families – and Shannondale Pet Hospital was one of the clinics!

Thank you to all who nominated our team!