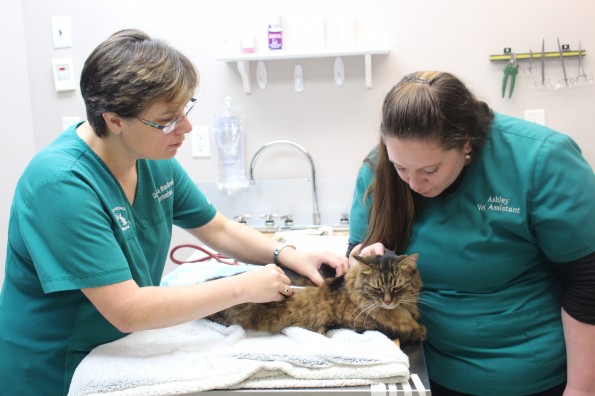 For after hours emergency care, call our phone number at 705-752-4777.  Our voicemail will direct you to the phone number of the veterinary hospital on-call at that hour.
We share our after-hours on-call service with other local veterinary hospitals so that we are able to provide emergency service 24 hours a day, 7 days a week for all pet owners in our community.  These hospitals including ourselves, are not open during these times, but if needed the veterinarian on-call will make arrangements for your pet to be seen at their hospital.

We are now offering virtual consultations with an Ontario licensed veterinarian through a new partnership with Smart Vet. To submit a request, please go to https://smart.vet, and click 'Get Started'.
Once you've created an account, you can decide to send in a message or request a phone / video call. When you've submitted a phone / video request, a veterinarian will reach out to you as soon as they're available.