We at Shannondale actively support the OVC Pet Trust with memoriam donations.  The OVC Pet Trust funds a wide range of studies that help to improve the health of a variety of pet species.  The goal of the studies are to improve or develop new diagnostic tests and treatments and to examine the human-animal bond.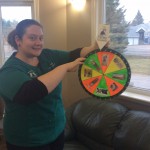 October 2015: Every October the staff puts together a fundraiser for The Farley Foundation. This year Ashley created a spin the wheel game and scratch tickets that were a big hit. All funds went towards supporting The Farley Foundation and staff and clients love participating in the activities. We would like to thank our staff and wonderful clients for their participation.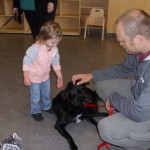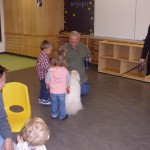 September 2015: Dr. Karl and Shauna (vet tech) went to the Early Years Center to talk to kids about what happens in an animal Hospital. The kids loved the dogs they brought! Dr. Karl brought his dog "Korma" (black) and Shauna brought her dog "Khoti" (white). Everyone had a great time!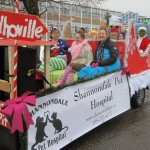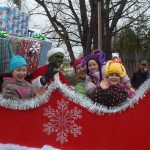 November 2014: The Staff at Shannondale Pet Hospital participated in the Annual North Bay Christmas Parade and all dressed up as Whoville people with Dr Karl dressing up as the Grinch.