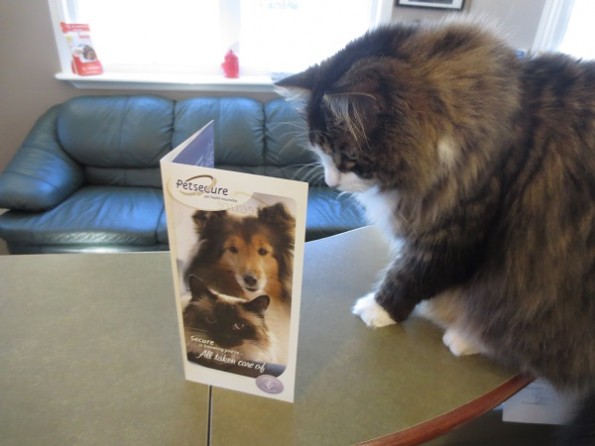 Adding a new pet to your family brings great excitement, fun, laughter and unconditional love.  Along with the joy and responsibility of owning a dog or cat come the expenses.  Taking in account the cost of pet ownership will ensure you are prepared to care for your pet, while avoiding unnecessary surprises, especially when accidents and/or illnesses occur.  Available diagnostic procedures and treatments have become extremely advanced and can be expensive.  The cost of delivering these diagnostic procedures and treatments is comparable to human medicine.  There is however, a difference.  While OHIP covers most if not all of these expenses for humans , there is no OHIP coverage for your pet.  This is why pet insurance is such a great idea and highly recommended for your pet.
The following article provides great questions and answers to consider when deciding on pet insurance for your pet. http://www.ovma.org/files/infosheet_petinsurance09.pdf
Here at Shannondale Pet Hospital we offer assistance with setting up pet insurance with Pet Secure by offering Vetstart Trail Insurance and Quick Voucher.
Vetstart trial pet insurance is for dogs and cats between the ages of 8 weeks to 4 years old.  It is a 6 week free trial of pet insurance with up to $5000 value towards veterinary services for illness and injuries.  If you choose to sign up for a policy afterwards Pet Secure will waive the enrollment fee and waiting periods.
The Quick voucher is eligible to any cat or dog over 8 weeks of age at the time of their examination.  Pet Secure will contact you to discuss the different plans and benefits and will apply a 48 hour waiting period on accidents/illnesses and if you enroll into a paid policy they will also waive a month of premiums.  There is no obligation to enroll.
Contact our staff for further information and/or to sign up.  For further information on Pet Secure visit the following website http://www.petsecure.com/